TWILIO FOR MARKETING
Extend and amplify your marketing efforts using Twilio
Make the most of your marketing
Drive action at any stage of the marketing funnel from
awareness, to conversion, to customer retention.
Add a personal touch to
your communications
Reach your customers around the world on any channel
The Twilio platform comes pre-integrated with channels like Facebook Messenger, WhatsApp, SMS, Voice, Email, and more so you can reach your users on the channels they prefer without burning engineering hours.
Understand every step of your customer's journey
Trace interactions across platforms by integrating your CRM with Twilio. By connecting formerly siloed mediums, you can better understand your customers' needs, habits, and preferences.
Make your acquisition
campaigns more effective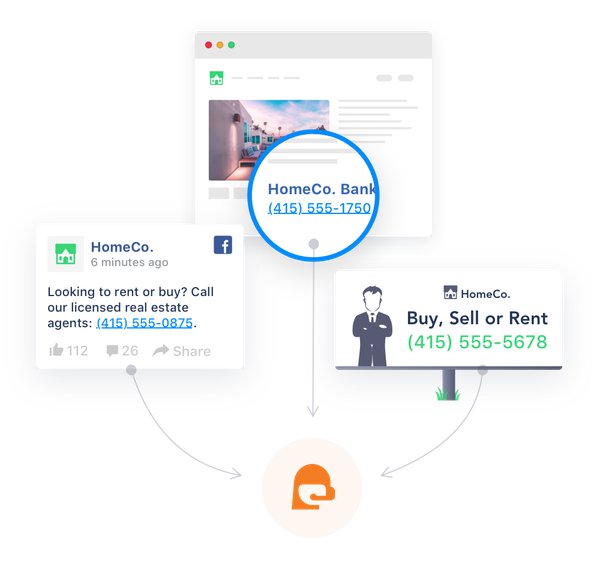 Grow your audience at scale
Advertise your business using phone numbers, short codes, or 1-800 numbers. Measure the performance of your large scale advertisements by tracking interaction data and opt-in rates from your Twilio console.
Track calls like clicks and match them with ad campaigns
Twilio eliminates guesswork from call tracking campaigns, allowing you to match inbound calls to individual campaigns so you can optimize your ad spend based on performance.
Automate the routine so you
can build the extraordinary
Send engaging email campaigns with Twilio SendGrid
Building email campaigns your way is easy with Twilio SendGrid. Design email using visual tools, HTML, or a mix of both. Target your audience with intuitive segmentation and track performance with actionable analytics.
Qualify leads faster without human intervention
Gather customer information to qualify sales leads using AI-powered chatbots. Handoff leads to a salesperson while preserving the context of the chatbot conversation.
Deliver lead alerts to salespeople automatically
Don't miss an opportunity or wait too long to follow up. After qualifying a lead using a chatbot, easily trigger SMS, email, or calls to the appropriate salesperson to contact the lead immediately.
Engage your customers the right
way at every step of their
customer lifecycle
Grow brand loyalty with data-driven communication
Create nurture campaigns to keep customers happy and deliver on their unique preferences. Send relevant messages on the channels where your customers are most likely to read and respond in order to grow customer loyalty and increase customer retention.
Increase customer survey response rate
It's hard to get a sense of where you stand with your customers if they don't respond to surveys. Use Voice and SMS survey campaigns to meet your customers where they are—on their phone.
READ THE E-BOOK
Customer Engagement Handbook
Learn how to engage customers while increasing sales opportunities, revenue, marketing conversions, and employee satisfaction.
Grow your customer base
using Twilio
Go beyond ordinary, with Twilio