Twilio Training
Courses with experts to help you architect, build, and support your apps.
Start learning
A learning platform with best practices to build apps the right way.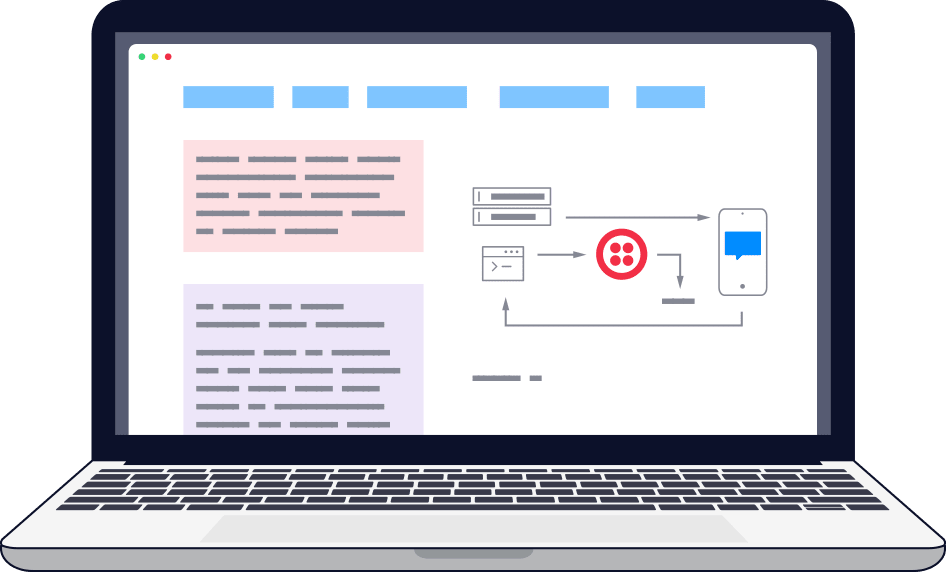 Purchase courses tailored to your needs
Get the curated tools and knowledge you need to build for your specific use case.
Provide learning for the entire team
Sync up developers, architects, product managers, and operations teams.
Earn certificates of completion
Showcase your new skills when you complete each course.
Self-Paced Online Courses
1–2 hour use case-based lessons accessible on-demand
Guides to get started with ideation and prototyping
Live help from our chat tutorsAvailable 6:00 AM - 6:00 PM Pacific Time on all business days excluding major US holidays. Extended hours coming soon.
Get started
Private Onsite Training
2-day training for the full team tailored to your business needs
Hands-on instruction to build a working prototype
Ideal for medium to large teams with complex needs
Request more info