The Voice API that just works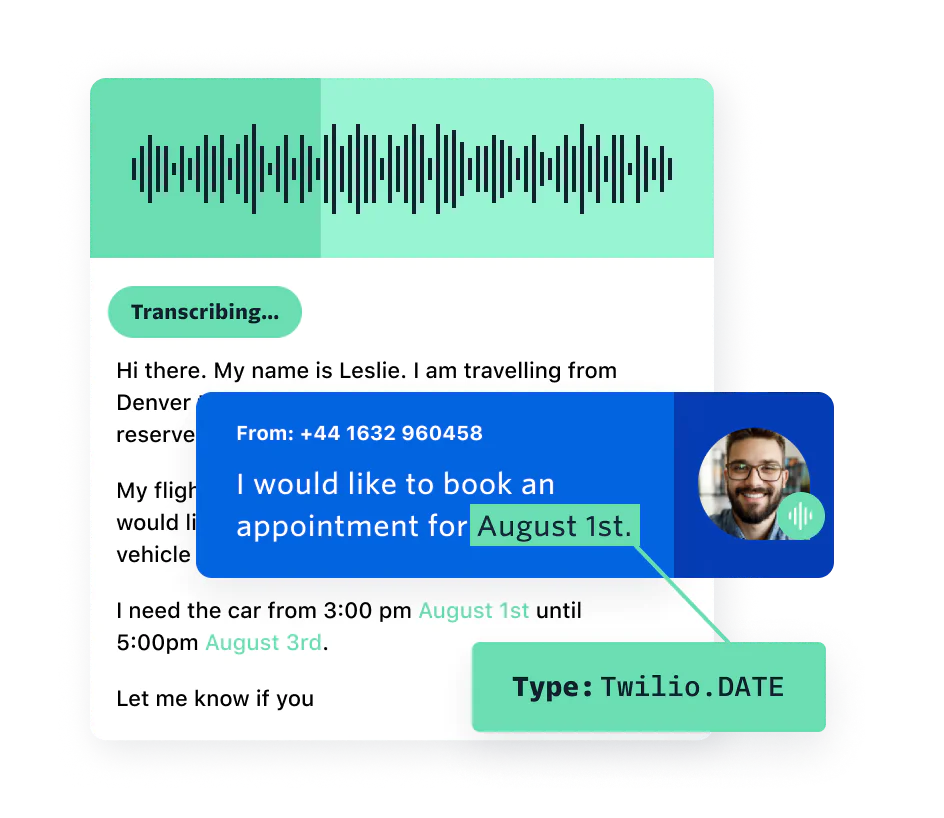 Connectivity you can trust to reach customers
Take advantage of the Voice API's reliable, high quality connections supported by the Twilio Super Network. With access to global carriers, indefinite scaling, and private connections to the cloud, you'll be able to start making quality calls in no time.
Keep your data secure and prevent fraudulent calls
Ensure your calls always get answered and secure your customers' trust by becoming verified with Trust Hub. By becoming a verified caller, you improve the reputation of your calls while helping fight unlawful robocalls and caller ID spoofing with SHAKEN/STIR, a fraud fighting protocol mandated by the FCC.
Voice Intelligence
Turn voice calls into actionable data insights with machine learning. Analyze and activate call recordings to create personalized voice experiences that drive revenue and CSAT.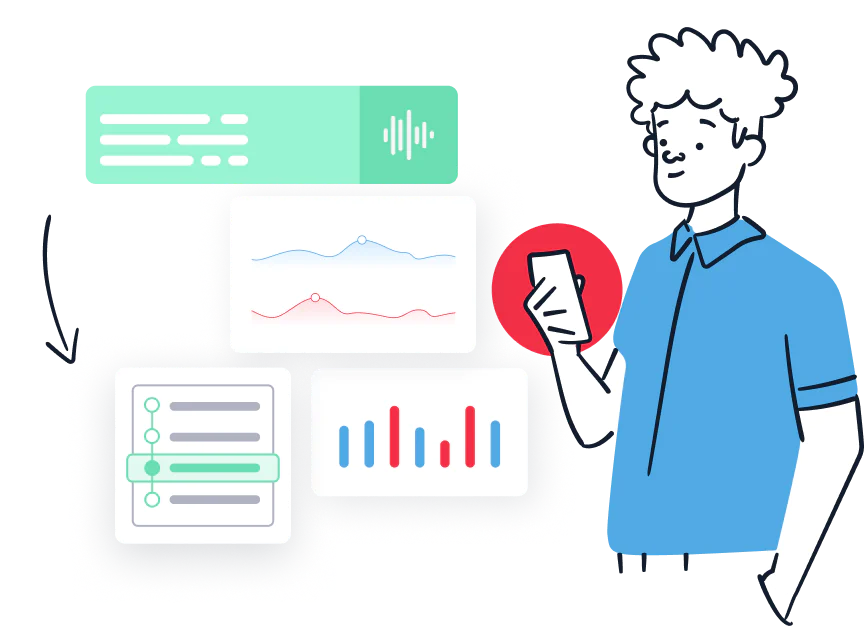 "We got lucky that we were able to identify a great partner in Twilio, and we were able to move exceptionally fast."
""Our goal isn't to reduce the call volume—it's to increase our ability to answer the call volume. We want to be able to talk to everyone who wants to talk to us, and we need centralized, efficient, and seamless technology to do that.""
""We made a bet on Twilio as our long-term technology partner , and we've quite literally never had a single issue.""
Pricing that reflects your business needs
Build the engaging call experience you've always wanted without worrying about the price. Only pay for what you use, no commitments necessary.