Connect people with resources to build better lives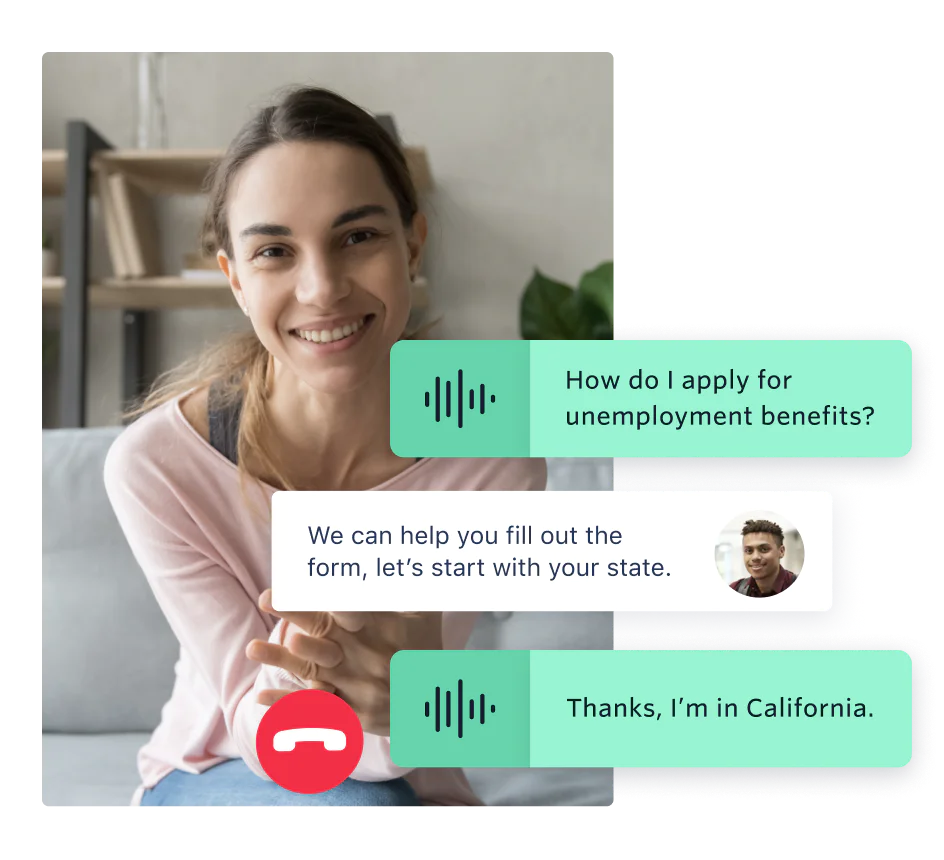 Reach more people with the right tools
More people are turning to nonprofit organizations for information, resources and support. You can scale to meet those needs. Integrate SMS, WhatsApp, and Voice to provide support across communication channels. Use AI-powered bots and intelligent voice responses to automate routine requests and increase program capacity.
Bridge the digital divide
Learn how City Harvest increased access to its emergency food programs by empowering people to schedule pantry pick up appointments over text.
Inspire supporters and build a movement for your cause
Engage supporters on their terms
Getting people's attention is hard. Keeping it is even harder. Beat out the competition to build relationships with and mobilize your donors and volunteers by reaching them on the communication channels they prefer, from SMS to email. Personalize messages and start 2-way conversations to inspire action for social change.
Build long-term relationships
Use a combination of SMS and email communications to turn one-time donors into recurring supporters.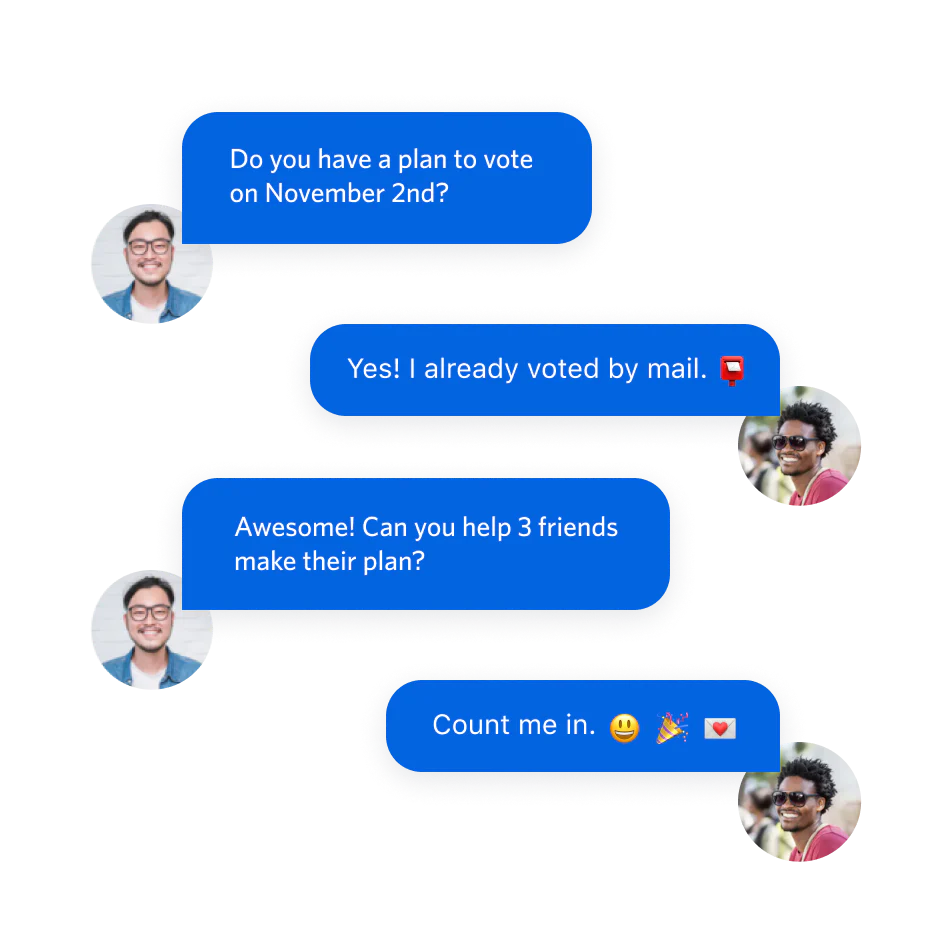 Give a lifeline to people in crisis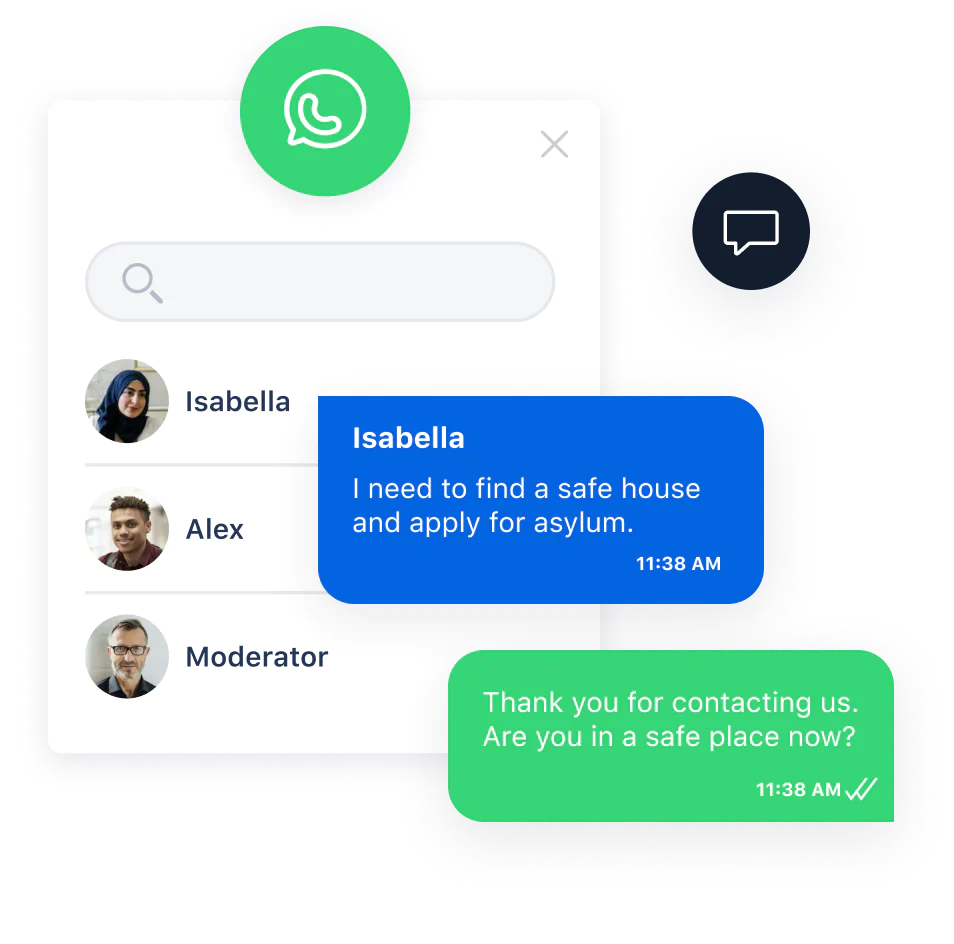 Ready to answer every call, message, or text
Offer crisis and humanitarian support over channels people feel comfortable using. Triage calls for the highest risk so you can respond right away. Make it easier for people to reach you with easy-to-remember short codes, support for SMS and WhatsApp messages, and chatbots to get the information you need to prioritize requests.
Modernize your crisis hotline
Twilio gives you tools to customize your crisis hotline to fit your community's unique needs, provide anonymity, and answer calls over any channel.

Read the eBook
The Future of Nonprofit Program Delivery
Learn how thousands of nonprofits use digital communication to transform the way they deliver resources, connect with constituents, and accelerate their impact.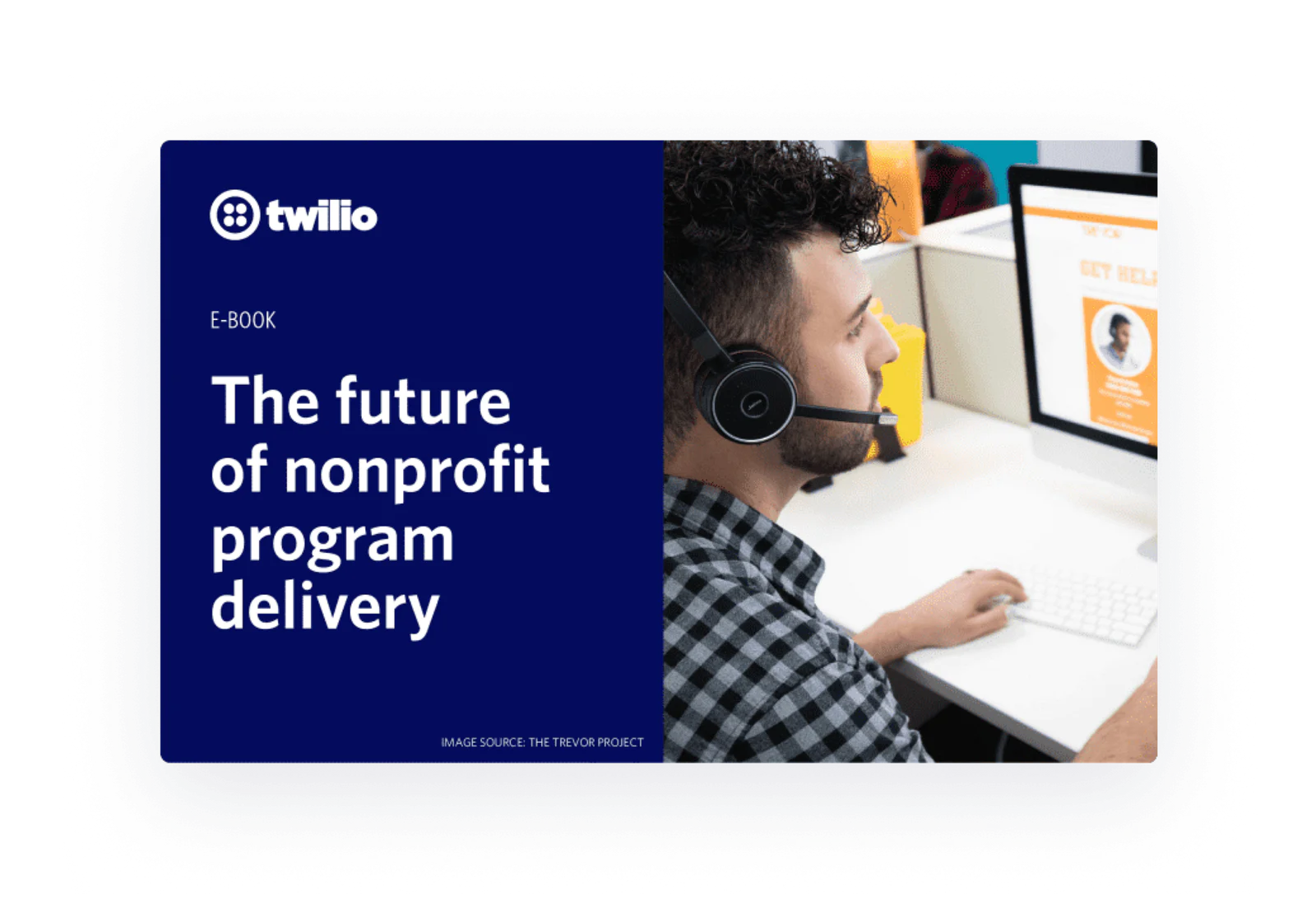 Twilio.org. Our mission is to scale yours.
Through our social impact division, Twilio.org, nonprofits receive discounted pricing and a $100 credit to start building with Twilio. Our social impact specialists are trained to support you with grant funding or with finding the right implementation partners to help you reach your communication goals and serve your communities.