Serve your customers before they become customers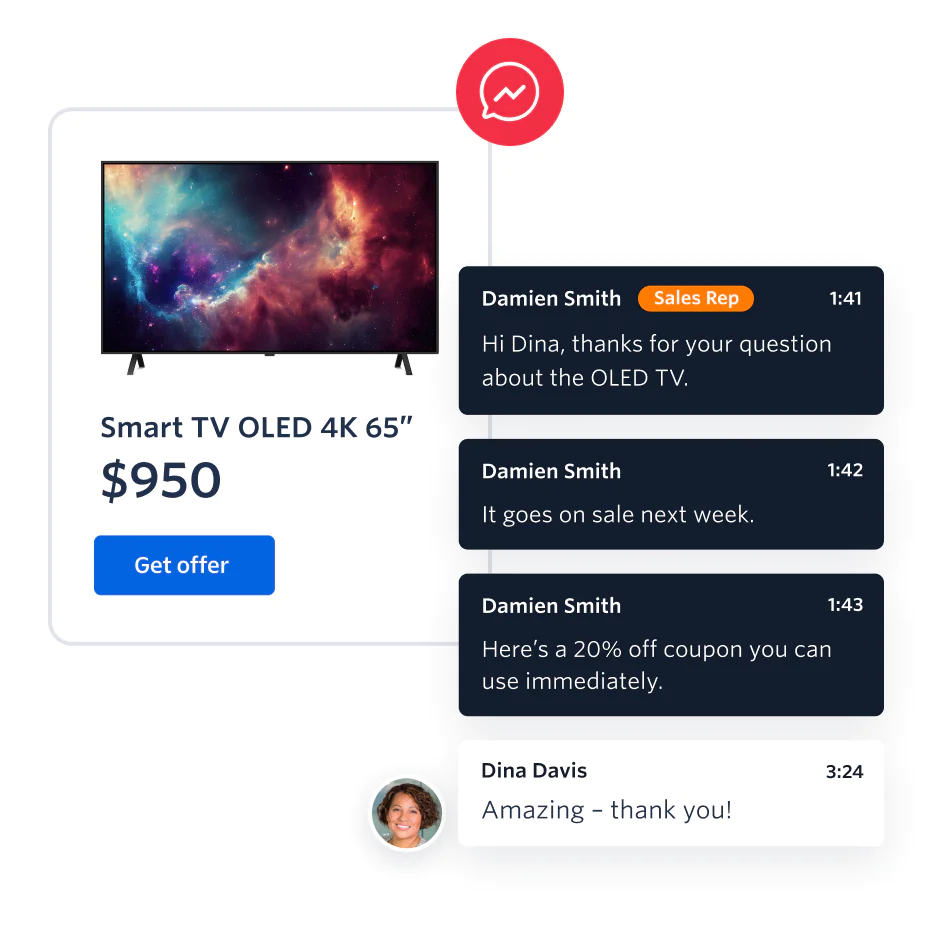 Meet your future customers where they are
Increase your campaign efficiency by making it easy for prospects to engage with an ad. Create click-to-message entry points on ads and paid search results that connect prospects with live support on Flex to convert the sale.
Start new conversations with a click
Improve your sales productivity, drive higher quality leads, and increase conversions. Add click-to call or click-to-text to your lead management system to optimize your sales team's workflows.
Personalize conversations from the start
80% of consumers spend more when an experience is personalized*. Arm sales reps with a complete understanding of prospects with Flex, which pulls in real-time data from any source to create rich customer profiles and surface context from previous interactions. 
Cut out productivity-killing steps
Avoid redundant conversations with prospects. The Flex UI brings your valuable customer profiles into view on a single pane of glass so you can immediately see who you're talking to, where they're coming from, and what they're looking to achieve. 
* Twilio Segment State of Personalization Report 2022